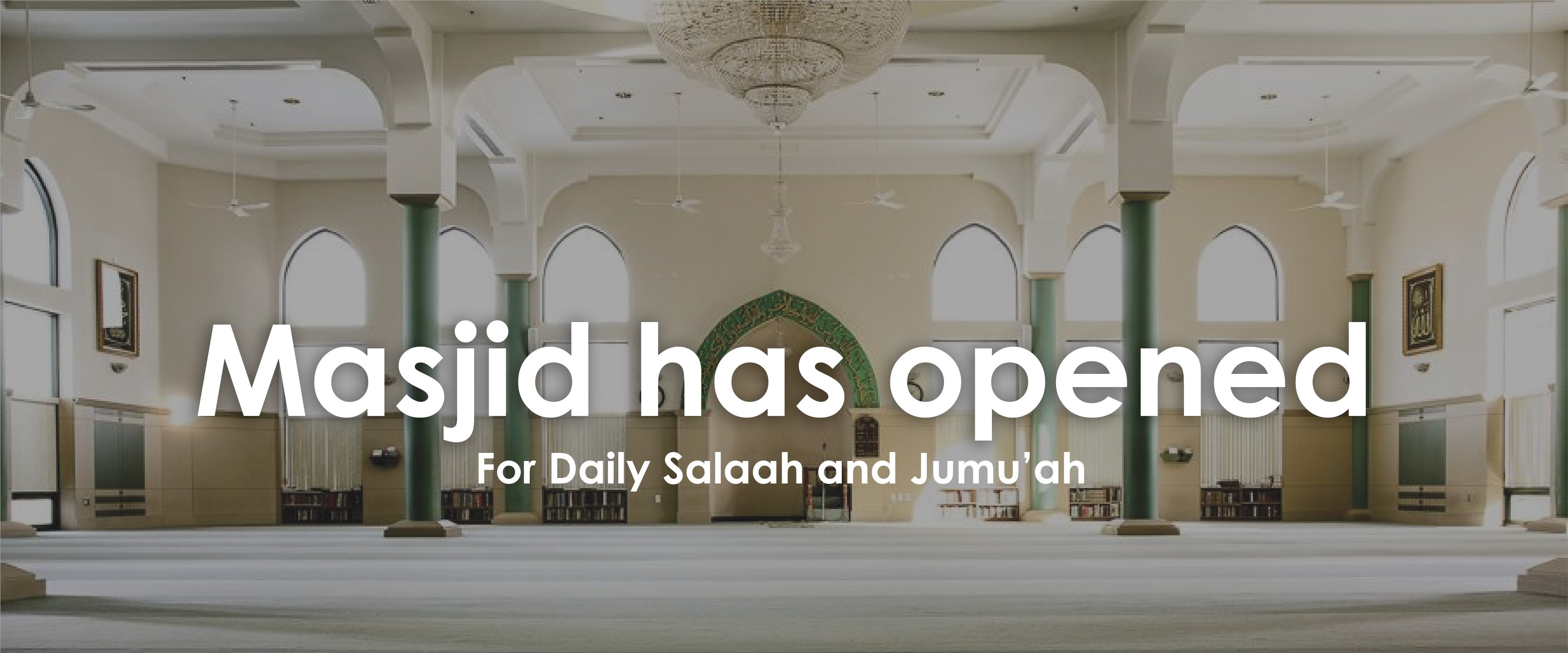 Date : June 9, 2021
Assalamu Alaykum wa Rahmatullahi wa Barakahtuhu

We are pleased to announce that IFT masjid will be open to the community with a 15% building capacity limit as of Friday 11th of June 2021 at Fajr In-Shā Allāh.
We look forward to welcoming you. The masjid will be opened for regular daily 5 times prayers and Friday Jumuah services. For daily prayer timings, please visit our website:
www.IslamicFoundation.ca

.
For Jumu'ah services, we will have 2 prayers as follows:
1:30 PM - IFT Masjid Building
2:30 PM - IFT Masjid Building
Prayer Timings
Fajr : 4:45 AM
Zuhr : 1:45 PM
Asr : 7:30 PM
Maghrib : After Sunset
Isha : 10:40 PM
The Masjid Office will also be reopening Insha Allah from:
Monday - Sunday 1:00 PM - 8:00 PM
Please follow protocols of wearing face masks, physical distancing, bring your own prayer mats and place shoes in bags with you when entering the prayer hall. We ask everyone to please leave the masjid after Fard prayers and perform your sunnah prayers at home.

We appreciate everyone's cooperation with our staff and volunteers.


Thank you/ Jazākumullāh Khayr
Syed Shah M. Quadri
Director of Dawah