Dhul Hijjah And Eid Al Adha Prayer Timings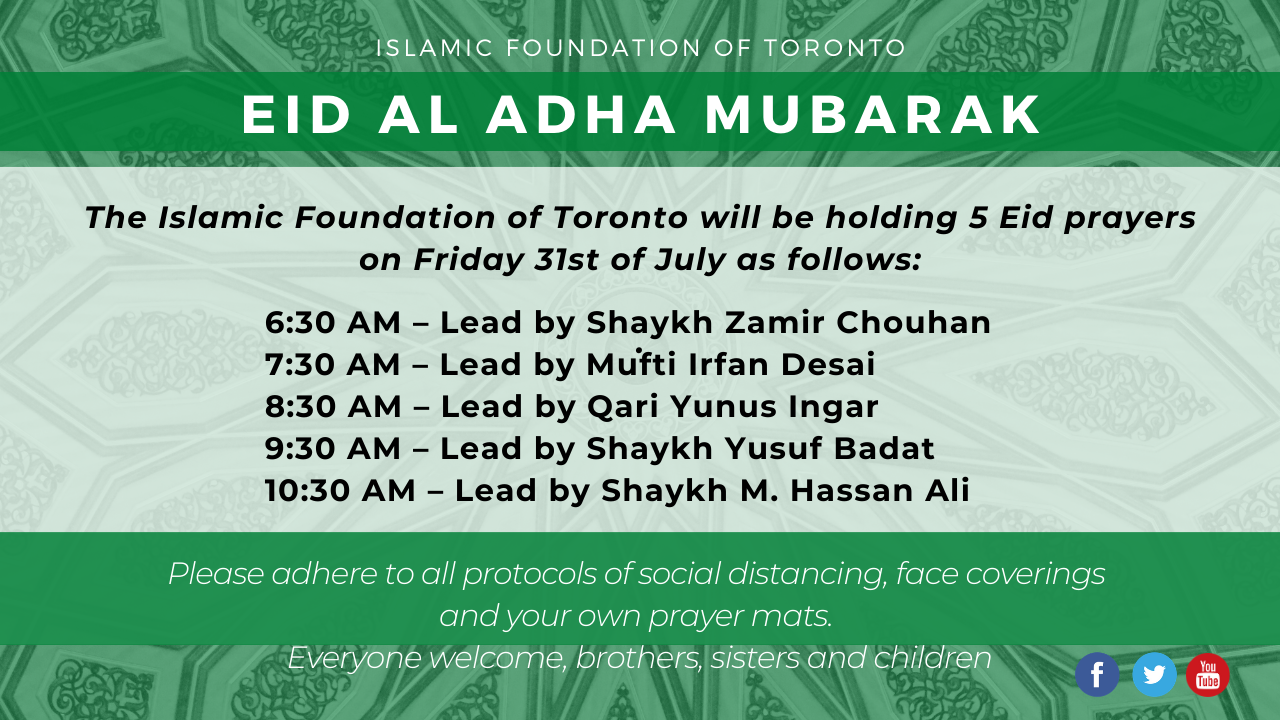 Eid Salaah Pre-Registration (50% Capacity) has been filled. Remaining 50% of the spots will be available on a first-come first-serve basis for each Eid Salaah.
Dhul Hijjah/ 'Eid Al-Adha 1441/ 2020
The Crescent Council of Canada hereby declar
es that the new crescent for the month of Dhul Ḥijjah was not spotted anywhere across the international horizons on the eve of 29 Dhul Qa'adah, 1441 (20 July, 2020). Astronomical data also confirms the new crescent was not possible to be observed tonight. Therefore, the 1st of Dhul Ḥijjah, 1441 will correspond to Wednesday 22 July, 2020. Also note:
The blessed 10 days commence on Wednesday 22 July, 2020.
The Day of ʿArafah corresponds to Thursday 30 July, 2020.
The Day of ʿEīd Al-Aḍḥā will be on Friday 31 July, 2020.
May the blessings of Dhul Hijjah be showered on all humanity, and more so during this difficult pandemic. May our worship, fasting, prayers, charity and Qurbani be accepted. May the Ḥajj of those performing also be blessed and accepted.
May the blessings of Eid Al-Adha be with all of you.

Crescent Council of Canada
​http://crescentcouncil.ca